Finding the right cold storage facility is crucial when it comes to maintaining the quality and freshness of perishable goods. Cold storage solutions are essential for several businesses in Denver, as they ensure that their products are delivered to customers in the best possible condition. This article will walk you through the key factors to consider when choosing the ideal Cold Storage in Denver, and it will discuss the advantages of utilizing a Refrigerated Delivery Service for your temperature-sensitive items.
1- Location
When choosing Cold Storage in Denver, location is one of the first aspects to consider. Proximity to your business, suppliers, or distribution centers can help minimize transportation costs and time. A centrally located facility in Denver provides easy access and can streamline your Cold Storage Shipping process. Furthermore, it permits prompt responses in urgent situations or emergencies.
2- Temperature and Humidity Control
Different products require specific temperature and humidity levels for proper storage. Whether you need a facility that specializes in freezing temperatures or one that offers multiple temperature zones, make sure the Cold Storage in Denver you choose can accommodate your products' unique needs.
For instance, a facility might provide separate sections for frozen goods, chilled items, and temperature-controlled areas for pharmaceuticals. This ensures that each product is stored according to its specific requirements, helping to maintain quality and freshness throughout the storage period.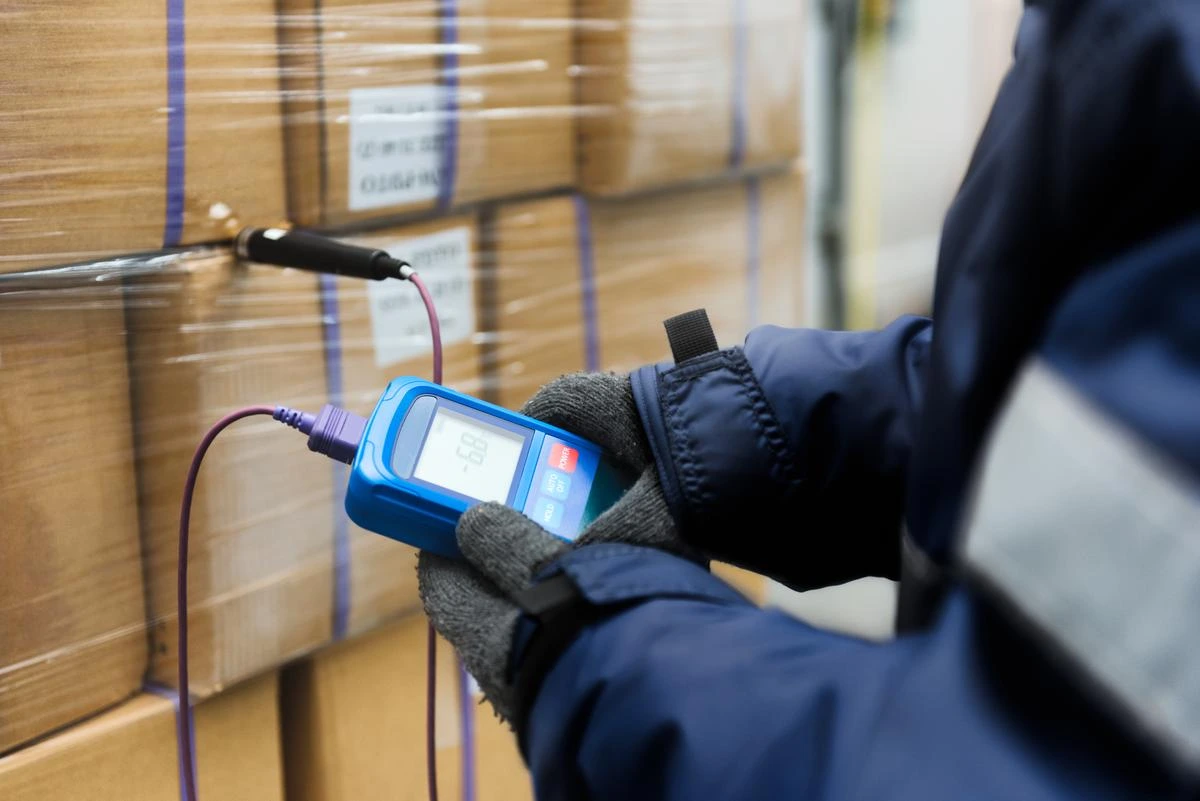 3- Capacity and Scalability: Growing with Your Business
As your business expands, your storage needs will also increase. Select a Cold Storage in Denver that offers flexibility in terms of capacity and can adapt to your changing needs. This way, you can rely on the same facility as you expand your operations and increase your Delivery Storage requirements.
When evaluating the capacity of a facility, consider the available storage space and the number of pallets or storage units it can accommodate. Make sure the facility can handle both your current needs and any future growth so you don't have to switch providers frequently.
4- Services: Streamlining Your Supply Chain
Many cold storage facilities offer additional services like inventory management, order fulfillment, and transportation. By streamlining your supply chain, these services can enhance the efficiency of Cold Storage Shipping. Be sure to inquire about each facility's services.
Inventory management services can help you monitor stock levels and facilitate the proper rotation of products. In contrast, order fulfillment services can assist in packing and shipping orders directly from the storage facility. Partnering with a Refrigerated Delivery Service ensures your temperature-sensitive products are transported and delivered under optimal conditions, maintaining their quality and freshness.
5- Compliance and Security: Protecting Your Products
Ensure the chosen facility adheres to industry regulations and holds relevant certifications, such as FDA or USDA requirements, HACCP, or GFSI. This demonstrates the facility's commitment to maintaining high standards of quality and safety.
In addition to compliance, the cold storage facility should have proper security measures to protect your products from theft or damage during their stay in Cold Storage in Denver. This may include access control systems, video surveillance, and alarm systems. It's essential to have peace of mind knowing that your products are stored securely.
6- Reputation and Reliability: Learning from Others' Experiences
Research the facility's track record and reputation within the industry. Read reviews, ask for references, and speak with current clients to gauge their satisfaction with the facility's services. A reliable Cold Storage facility in Denver will have a history of providing excellent service and maintaining strong client relationships.
7- Pricing: Balancing Cost and Quality
While pricing is an important factor, it's essential to balance cost and quality. Compare pricing structures among different facilities, including storage fees, handling charges, and additional service costs.
Look for a facility that offers competitive rates while meeting your specific requirements. Be sure to carefully evaluate each facility's value, as the cheapest option may not always be the best fit for your needs.
8- Contract Terms: Understanding the Fine Print
Review the contract terms and conditions, including lease duration, termination clauses, and penalties for early termination or changes in storage requirements. It's crucial to fully understand your obligations and the facility's commitments before entering into an agreement. This will help you avoid potential misunderstandings or conflicts in the future.
9- Environmental Impact: Eco-Friendly Practices
With increasing awareness of environmental sustainability, it's worth considering the eco-friendly practices of Cold Storage Facilities in Denver.
Look for facilities that use energy-efficient cooling systems, have proper insulation, and employ waste reduction measures. Selecting a facility that emphasizes environmental accountability can aid in decreasing the collective carbon footprint of your business.
10- Customer Support: Building a Strong Partnership
Finally, consider the customer support and responsiveness level the cold storage facility provides. A facility that values open communication and provides prompt assistance when needed can help foster a strong, long-term partnership. When handling perishable goods, efficient and timely assistance can significantly impact product quality, making it a critical factor to consider.
Conclusion
Selecting the right Cold Storage facility in Denver is essential for businesses dealing with perishable goods. By taking into account factors such as capacity, security, location, temperature control, services, and other relevant aspects, you can make a well-informed choice that aligns with your business requirements.
Consider partnering with a reliable Refrigerated Delivery Service for efficient cold storage shipping. This will ensure your products are transported and delivered optimally, preserving their quality and freshness. To learn about how our Refrigerated Delivery Service can enhance your Cold Storage Shipping process, contact Mile High Delivery & Cold Storage for more information.