Cross Dock Services In Denver, CO
From Dock to Delivery:
Seamless
Cross-Dock Solutions
We specialize in load re-stacks, truck-to-truck transfers, and load re-arranges.
Are you tired of waiting for deliveries, and being weighed down by high costs and inefficiencies? Let Mile High Delivery & Cold Storage be your knight in shining armor! Our Cross Dock Services are here to save the day and bring your supply chain operations up to speed.
If your load was rejected at your original delivery point, we can unload, store your products, and re-deliver them for you at a later date or time. If you have a late truck, late order, customer add-ons, or can't make your delivery, no problem, let us re-deliver for you.
Speedy Logistics: We Deliver on Time, Every Time
We know how frustrating it can be to wait for long periods and deal with complicated delivery schedules. That's why we've assembled a team of supply chain specialists to swoop in and rescue you from these logistics nightmares. We can Restack Pallets, transfer goods between trucks, and store your products for short-term periods, all at lightning-fast speeds with unmatched efficiency.
With Mile High Delivery & Cold Storage, you can trust that your products will be in good hands. Our state-of-the-art facilities and experienced staff ensure your products are handled carefully and precisely at every step, from receiving to delivering.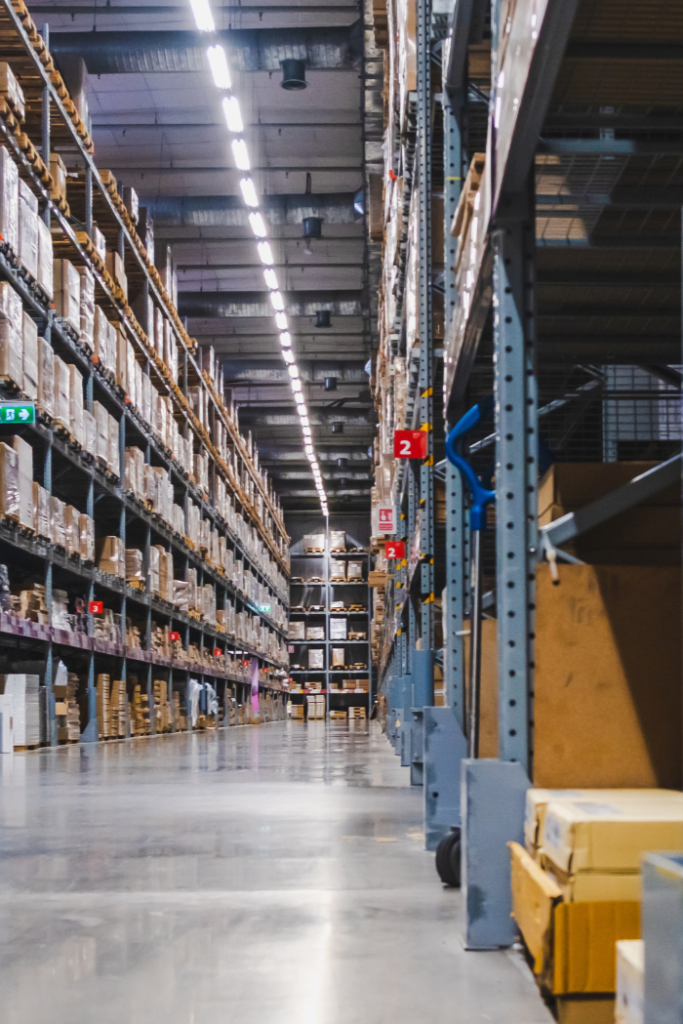 Ready to streamline your logistics?
Request a quote for our
Cross-Dock Services

today
Roomy
Cross-Docking Solutions
When it comes to Cross Docking, space is a precious commodity. That's why our facility perfectly fits your high-volume shipping needs. With ample space for staging and vertical storage, we'll ensure your goods are sorted quickly and efficiently.
Our inventory management software keeps track of everything in real time, so you can rest easy knowing your inventory is always accounted for. Whether you're moving mountains of merchandise or just a few pallets, we'll help you maximize your space and minimize your stress.
Stack Like a Pro with Our Re-stacks Service
Our Restacking Pallets service is the secret to smooth shipment rearrangement! Our team of logistics experts will quickly and efficiently unload your products, re-stack them as needed, and reload them for delivery.
Perfect for those last-minute adjustments or Load Restacking pallets
pallets
needs, our re-stacks service ensures your shipments are always on time and on point. Transform the way you handle shipment rearrangement and experience stress-free logistics with our re-stacks service!
Tech-Powered Cross-Docking
At Mile High Delivery & Cold Storage, we leverage advanced technology to streamline our Cross-Docking operations. We use a warehouse management system that provides real-time inventory visibility, allowing us to track inbound and outbound shipments, allocate resources, and optimize our processes.
We also use RFID tags and barcode scanners to ensure accurate and efficient tracking and sorting of goods, minimizing errors and delays.
Simplify Your Shipments with Our Truck-to-Truck Transfer
Effortlessly transfer your shipments between trucks with our professional truck-to-truck transfer service. Whether you need to consolidate your shipments, optimize your load for transportation, or transfer products between locations, our experienced team is here to help.
Transferring products can be a complex process, but we ensure that each item is accounted for and securely transported. Don't let the transfer process overwhelm you  let us handle it for a smooth and worry-free experience.
Bridge the Gap:
Cross-Docking Solutions

with Short-Term Storage
At times, the road to delivery can be longer than expected, but that's where we come in. Our Cross-Docking with short-term storage services offers the perfect pit stop for your products.
We can receive and store your shipments for a short time, giving you the flexibility to retrieve them at your convenience.
Don't Sweat the Logistics: Let Our
Load Rearrange Services

Handle It
We also offer load rearrangement services for entrepreneurs and business owners who need to optimize delivery routes or make last-minute shipment adjustments. Don't waste your precious time unloading and rearranging your products – let us handle it for you.
Our load rearranging services ensure that your products are efficiently organized for delivery, so you can focus on what matters – your customers.